Daven Vohland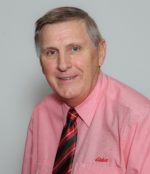 Rural Property Specialist - Roma
Specialising in rural property, recently relocated from Blackall.
Daven Vohland has been delivering strong results for clients in the Maranoa & Western Queensland for more than 20 years. Whether he's selling Real Estate, Livestock or conducting Clearing Sales, Daven's proven marketing programs continue to deliver. If you're thinking of selling, contact Daven Vohland to achieve maximum results.
Daven is married to Lynnell and they have three sons.
Daven breeds Quarter Horses for the performance horse market and has travelled extensively in Europe, USA & Canada.
07 4622 1533
0419 944 901